2015
Denis Brihat – monographie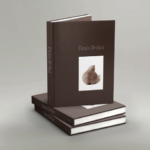 Un parcours rétrospectif dans l'œuvre de Denis Brihat
Textes : Solange Brihat, François Cheval, Didier Brousse,
Pierre-Jean Amar, Alain Paire.
256 pages, 144 photographies
Available at the artist's home – 58 euros + shipping cost
2015
Sands
Portfolio of seven photographs (inkjet prints), 30 copies.
Preface de Gérard Macé
Available at the artist's home.
2005
Le jardin du monde ( Editions Le temps qu'il fait)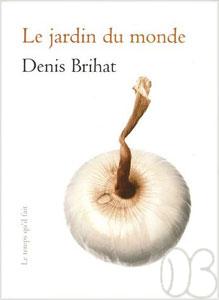 first monograph published on the occasion of the exhibition at the Pavillon de Vendôme (Aix-en-Provence) with texts by Charles-Henri Favrod, Paul Jay and Michel Tournier.
The book is sold out but two originals prints are available at the author's home. Contact the artist for more informations
"Some photographers are of the race of hunters (extensively described) Denis Brihat, meanwhile, belongs to the tribe of peaceful … gatherers.
Poet of the image, he celebrated the beauty of the world by cutting lots of coats of arms in praise of delectable foods that it fills us: flowers, fruits, vegetables, trees …
His mastery of the art of photography was having a look with which the bulk (light black and white) has steadily deepened into the enrichment of his prints with metal "turns" which crystallization reveals the color of the light- which is more than the color of things …… "
Georges Monty
1998
Le nez dans l'herbe
12 photographs, shot in black and white by the author, enriched with a photographic engraving. 16 copies. Sold out
1